Limelight Pulse-Encinitas, CA
Hot Spring Limelight Pulse
Celebrate the New Year with a New HotSpring Spa. The Palmer family in Encinitas, CA comes home to this special place to relax and enjoy life each day.
Their Limelight Pulse Model includes open seating for 7 people, multi colored lighting and tranquility waterfall.
This custom backyard design is amazing and the hydro therapy will feel amazing as they enjoy 2018 together in their own backyard spa.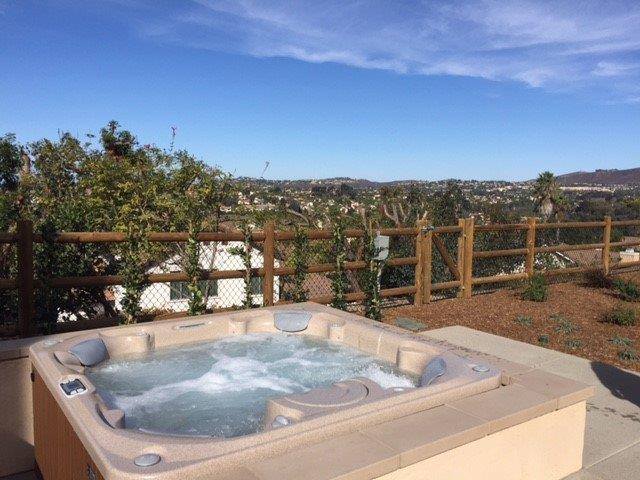 Relax and connect with the people who matter most to you.
ALL NEW FOR 2018! | The roomy interior of the Limelight® Pulse seats up to seven adults in a spa that fits comfortably on most patios. It includes a jetted foot pod with seven precision directional jets for a penetrating foot massage from every seat.
• Seating for 7
• 49 jets
• Open seating
• Foot well jets
• 7'5" x 7'5" x 38"/2.26m x 2.26m x 0.97m
• 445 gallons/1,685 liters