Hot Spring TX- San Diego, CA
Mr. and Mrs. Hawks love their new San Diego Backyard Paradise. We delivered their new Hot Spring TX this fall!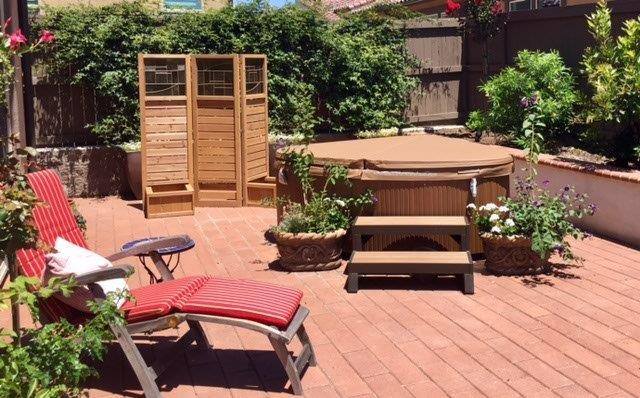 The TX is a good thing in a small package.
With seating for two, the TX packs power and comfort in a small package. Easy to fit in small spaces like a confined patio or porch, this easy-to-care-for hot tub offers 10 soothing jets — including a Moto-Massage® jet, a No-Fault® heater and FiberCorTM insulation.
The jet system offers an incredible 10 jets that relieve-tension in targeted areas including your back, neck, shoulders and calves. Designed to provide years of comfort, it is equally enjoyable, affordable and efficient. This hot tub is part of the Hotspot Collection.