Hot Spring Jetsetter – Chula Vista, CA
Mr. Dave H. from Chula Vista, CA is enjoying his Jetsetter, HotSpring Spa.
" I love the therapy and relieve I feel every time I use the hot tub. And I am using it everyday! I love my hot tub." -Dave H, Chula Vista, CA
We love that Dave is having a great time with his new hot tub!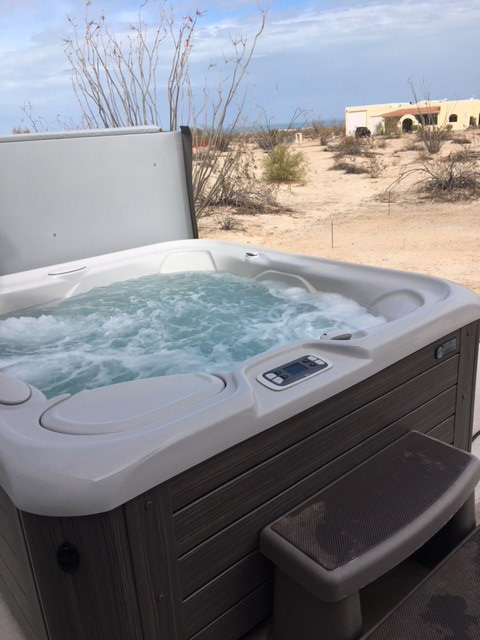 The Jetsetter offers a soothing interlude.
Offering advanced hydromassage with the patented Moto-Massage DX® and a JetStream® , the Jetsetter comfortably seats up to 3 people. This smaller model still features an insulating hinge seal and the Highlife Collection's distinct style and simple water care options, a model that is perfect for your space and lifestyle.
The jet system offers an incredible 14 jets that relieve-tension in targeted areas including your back, neck, shoulders and calves. Designed to provide the ultimate ease, enjoyment, endurance and efficiency.